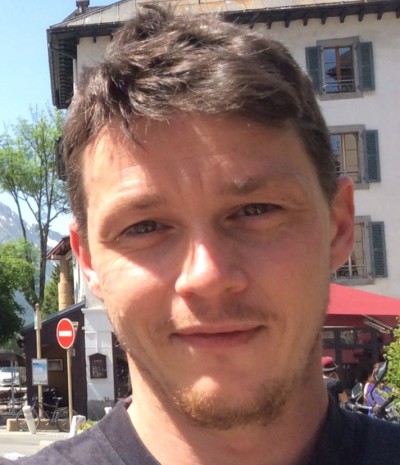 Good morning,
I introduce myself, my name is Eric Maugino and I'm the Owner of the Mechanical Company Maugino S.n.c.
The company I represent is focused on precision mechanical turning for high-value components which require careful planning, from raw materials to packaging like, for example, hydraulic components, components for renewable energies and components for the marine trade.
Constant study of requests and problems of customers allowed us to create specific standard procedures that we use daily to prevent every kind of problem.
This procedures system is called "Client's Tranquility".
You can request a copy for free by writing to info@maugino.it
In an increasingly competitive world and not always based on real help and co-operation between the parties, I decided to focus on the relationship with the customer.
What are the main issues that I found over the years?
Some customers complained because they weren't able to communicate in an effective and prompt way with their suppliers, causing a huge waste of energies and resources.
Some customers weren't able to receive ordered goods within determined times, causing a lot of logistical and administrative problems.
Some customers complained because they weren't able to receive offers in reasonable times from their suppliers, causing delays in delivery offer to their customers and, sometimes, the loss of the job.
Some customers complained because they weren't able to agree with their suppliers about custom control planes and specially they could not be certain about checks carried out.Others technical problems about our main sector were:
Delivery of not conformed details on roughness required of groove bottom that creates excessive wear on the sealing rings until oil blowby.
Not conformed profiles with consequent problems during robotic welding.
Concentricity out of tolerance on hydraulic pistons between internal diameter and external diameter with serious problems in assembly phase.
Residues of internal slimes after side holes execution with risk that these parts compromise the piston proper worker.
Parallelisms and symmetries not cured in commensurate way on casebacks and piston rods.
Which roads did we take to solve these problems?
Consolidation of relationships between companies to promote discussion, in preventive phase, of all those organizational, technical and management aspects that could lead to future problems in order to encourage saving in economic terms and of "dedicated time" for both companies.
Creation of a blog (in optimization phase) to communicate, discuss and interact with customers and suppliers and for offer a constant update service on performed activities to solve all the problems that engineering sector presents daily.
Creation of communication network using the latest technologies such as instant chat (WhatsApp, Skype, WeChat and Messenger) and using Cloud (for instant documents sharing) to make documents always shareable in instantaneous way and to facilitate communication between various corporates departments.
Creation of computerized procedures (therefore mathematical) to set actual delivery dates in order to minimize the waste of energies and logistic problems by customers, of course leaving out troubles and inefficiencies caused by third parties.
Creation of an independent Software (only used to formulate offers) in order to don't have to wait for the CadCam technician availability. This will drastically reduces offers formulation times to submit offers, facilitating customers work.
Control plan sharing with customers (if required) and absolute availability to change it according to customers needs to control major interest shares in a systematic and accurate way.
Use of innovative measuring instruments on board machine that allow to guarantee a larger number of checks carried out in shortest time (compared with traditional instruments like calibers and micrometers) ensuring 0 rejects for the customers.
Use of a standard procedure that includes tests in metrology room (so with other staff and other measuring equipment) at intervals agreed with customer to prevent calibration errors or inadvertence by board machine operators.
Direct recruitment of employees and following internal training avoiding classic turn over with employment agencies in time.
If required, customer can see measured dimensions and verify the measurements frequency in real-time through the test certificate sending sent via email.
Through the utilization, optimization and the continuous evolution of these procedures it was possible to reach the wonderful result of 0 reject for the customers.
All these points have been analyzed in depth in the text "Client's Tranquility" that you can request for free by writing to info@maugino.it.
Production Department
The company uses last generation machinery with driven tools and higly qualified and trained staff.
This is to prevent various problems derived from use of on-call workers or temporary workers that are so trendy in most engineering companies now but that, not their fault, they don't have sufficient experience and they don't have adequate training to recognize and prevent problems during processing.
Machines used:
N.1 Twin-spindle withTakisawa portal TT200 ASA6
N.3 Single spindle Takisawa TW30 ASA8 with range change
N.1 Single spindle Daewoo LC240 ASA8
N.1 Single spindle Daewoo MC240 with driven tools ASA8
N.1 Single spindle Galaxy with pusher untill 63 diameter ASA6
N.1 Single spindle Biglia B1000 with driven tools
N.2 Single spindles Takisawa EX110 ASA8
N.1 Band sawing machine IMET410 CNC with photocells for cutting perpendicularity control
N.2 Plain stamp machines programmable Deltavisione
N.1 Automatic centering machine
It's recommended to register on www.maugino.it blog, to avoid interpretations of maximum workable measures and of technical details of the machines.
Once registered you can download for free the "Machinery List" where you will find machines photos and machines characteristics.
Tooling Department
Another problem encountered over the years is the customers difficulty to find available, capable and equipped suppliers that produce parts that require special additional equipment in a short time.
To solve this problem it was decided to build a department dedicated to design, production and testing of equipment that will be assembled later in CNC machinery.
Why did we think about an internal department?
To increase production speed of the equipment compared to contractors on which relay many other companies, increasing delivery speed of details to the customer.
To avoid problems about installation on CNC machines due to construction imprecisions. Having the department at 10 meters from the production makes instant equipment testing and it cancels delays accumulation for customers.
In the tooling department they are:
N.1 Vertical milling machine with vertical and horizontal divider
N.1 Manual band sawing machine
Test
Test was thought and was equipped to meet customers demands.
In addition to "standard" equipment as calipers, micrometers, bore gauges and plates you can found:
Digital altimeter Tesa Hmax 300 mm
Plates created in our design for particular geometric tolerances measurement
Resin for shape molds that maintain roughness of the part to measured
Endoscopic sondes to verify burrs presence inside holes
Currently we are certified DNV UNI EN ISO 9001:2008
Orders Management
In addition to work internally performed, we decided to form a collaboration network between specialized companies to deliver the finished product to the customer.
What is collaboration network?
A working system designed to provide to end customer a product manufactured from A to Z by hyper-specialized companies in their work and, of course, Italian.
No generalists…Or companies that do a bit of everything.This is to avoid quality problems, especially in very delicate particulars, for sectors:
As prime contractor I can manage:
Sheared particulars or molded sheet
Internal and external rectification
To get a complete overview of method used for orders management you can request "Client's Tranquility" text by writing to info@maugino.it
Processed Materials
Materials processed in a cyclic way are:
High speed steel or tools steel
You can subscribe to my blog www.maugino.it if you need it or if you consider useful to know and see with your own eyes some details that we work cyclically. In addition to "Machinery List" you will receive a link that will allow you to view directly on YouTube details that we usually work.
Material Packing
Working also for "special" sectors, we can provide, if requested, a study service for packaging.
In general engineering, details are stored in sheet boxes lined with shock-proof film.
To meet customers needs it was decided to integrate the offers with a detailed description of chosen packaging, to prevent future problems from damage of particular during transport.
This is for give to the customers the possibility of change the procedure or, if necessary, request a customized procedure.
What is personalized packaging?
Standard or customized disposable wooden platforms
Tailored disposable wooden boxes with or without lid
Standard or customized disposable cardboard boxes
Protective nets for threads
Package is often considered as a series B aspect.
An often overlooked aspect is the weight per package.
This is a parameter which we can't leave out, according to the way which details should cover.
Generally, for standard packaging in tin boxes, it considers 1500 kg as a maximum weight.
For a customer in particular we studied disposable tailored cardboard packaging which contained precisely (without allowing details slamming) and with a maximum weight of 5 kg – 10 kg – 15 kg and 20 kg.
This was considered as an exclusive service and recognized with satisfaction by customer.
Unfortunately, especially in details that travel thousands of kilometers to reach their destination, it happens that suffered damages make products unusable, especially from threads and ground surfaces.
This involves:
Considerable costs for goods return
Delays in the delivery of complies details
And many other implications that with a correct and sincere cooperative relationship during the offer definition we can avoided.
For information about materials and about entire procedure used for components packaging on which it was made a targeted advice visit www.maugino.it and enters the page "free resources".
We are at the end of presentation, I hope it was welcome, so I will request a meeting to analyze and compare about possibility to start a beautiful collaboration.